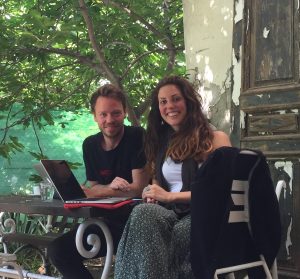 Levente Polyak and Daniela Patti / Eutropian
Transeuropa 2017
This workshop aims at exploring the emerging landscape of collaborative economy initiatives: Faced with austerity measures, privatisation and financialisation community groups and citizen initiatives started to organise their own services and spaces. Local communities, crowd resources and new, ethical financial actors are increasingly used to finance cooperative economies. Participants of this workshop will not only  learn about these emerging community finance initiatives but will be supported in evaluating their own economic and financial needs and identify their potential partners.
Confirmed facilitators: Levente Polyak and Daniela Patti / Eutropian
Eutropian is an advocacy, research and policy organisation supporting inclusive urban processes. We help community groups, citizen initiatives, municipalities and EU institutions in participation, fundraising and policy development, as well as in designing cooperation and communication within local and international ecosystems.