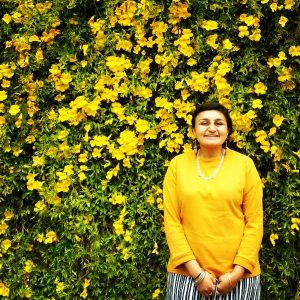 Guppi Bola
Transeuropa 2017
Here is a chance to move beyond the theory of intersectionality by finding ways to practice social justice organising with more rigour and competence. We will think about how better connect our struggles in our fight towards long-term change, and take steps to make your activism -and your life- more intersectional. Through this workshop participants will gain a working understanding of intersectional organising; they will create a set of commitments for relating to their own work/life and will access tools and exercises to build their confidence in this area.
Confirmed facilitator: Guppi Bola.
Guppi is an organiser, trainer, writer and researcher. She has a background in public health, climate change and economics in organisations such as Oxfam, UK Youth Climate Coalition, Global Call for Climate Action, Medact and most recently at the New Economics Foundation + New Economy Organisers Network. Most recently Guppi has been working with European activists exploring systems change practices, with a particular focus on power and oppression.