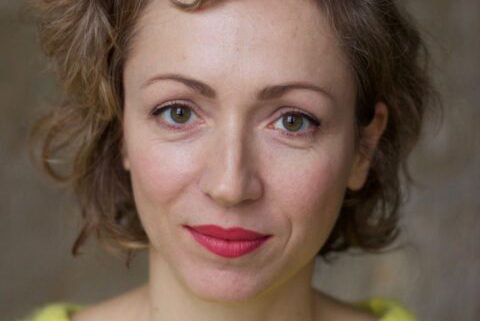 ​​Barbara Matijević studied languages and literature at The Faculty of Humanities and Social Sciences in Zagreb in parallel with dance and acting in Croatia and USA. As a dancer and actress she has worked with a number of choreographers and theatre directors in France, Croatia, Slovenia and Belgium (Boris Charmatz, Joris Lacoste, Bojan Jablanovac).
With Giuseppe Chico, she is the founder and artistic co-director of the theatre company Premier Stratagème based in Paris.
In her work she explores the impact of digital culture on storytelling through the forms of auto-fictional performances, lecture performances, radio plays, group choreographies, photo exhibitions and installations. Her award-winning work has been presented in 40 countries in Europe, Asia, North and South America, in theatre and dance venues, film festivals, art galleries and museums, such as Centre Georges Pompidou (Paris), Guggenheim Museum (Bilbao), Venice Biennale, Esplanade (Singapore), Taichung National Theater (Taiwan), Red Brick Museum (Beijing), Athens Biennale, Festival d'Avignon, New Vision Arts Festival (Hong Kong), Musée de Jeu de Paume (Paris), Panorama Festival (Rio de Janeiro). She has taught at Osijek Art Academy, Zagreb Dance Academy, Helsinki Academy of Fine Arts and Lasalle College in Singapore. In 2022 she created EXCES, a solo commissioned by the Lyon Opera.