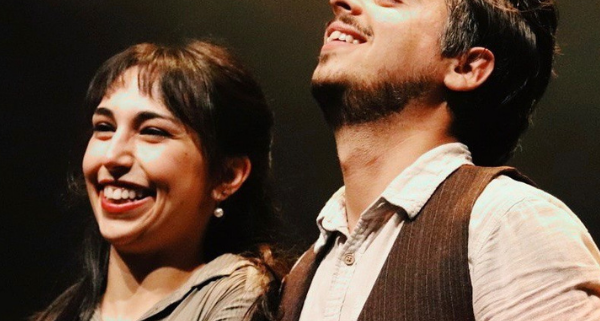 Brocolá is a project of sharing and development of artisanal vegan cuisine. It brings the focus to a balanced and healthier nutrition, without giving up the pleasure in eating, exploring the transformation and combination of foods in a creative way. The project was funded by Andreia Tavares and João Gil. 
Since he was a little boy, João always loved experimenting with cooking, giving expression to his vein as a scientist and developer. In the last eight years, he has been developing his creativity in the area of vegetable food: after several partnerships in this area, funded the Brocolá project, in which he is the main chef. He is also manager of the welfare and local culture project, The Navigator, and a social dance project, Bota Swing.
In love with the arts, construction and handcraft work, Andreia is an architect by training, whose interest in the area of health and well-being led her to focus on the structuring and study of eating habits, making her the co-founder of the Brocolá project and manager of The Navigator project. In parallel, she is studying sustainable architecture and design, from alternative housing projects to conscious and personal interior design.
---
Brocolá will held the "Sustainable cooking workshop – individual and community resilience of everyday practices" at the Hall of Biodiversity on April 24 at 17h15. Limited places – Please register here!