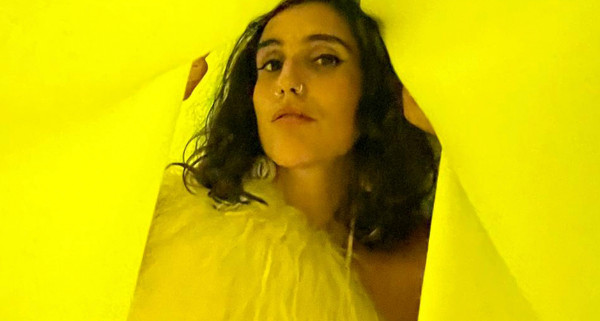 MANA TERRA is a project of creation and interdisciplinary textile research created by Susana Santos, visual artist and designer from the city of Porto.
Susana Santos has a degree in Equipment Design from FBAUL and independently developed the studio MANA TERRA, based on experiences and knowledge acquired in travels, through an informal and self-taught learning in the textile world (sewing, confection, design, styling, editorial). She participated in the implementation of community based clothing and accessories brand in Cape Verde, where alongside a Senegalese seamstress she facilitated an open sewing training for the whole community. Recently she developed two collections of accessories with the brand Marques'Almeida, presenting them in runway shows in Portugal Fashion and in Madrid. Over the years Susana developed a bridge between textile design, performing and audiovisual arts, making costumes and art direction for performances, dance shows and music videos.
---
Mana Terra will held the "Sustainable fashion workshop – handicraft as resilience" at the Hall of Biodiversity on April 24 at 14h. Limited places – Please register here!