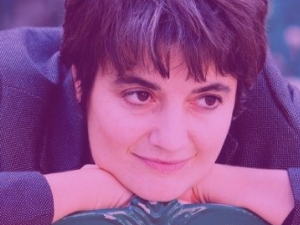 Carmen Castro
Transeuropa 2017
The workshop aims at rethinking about politics, changing values, actors and criteria to look for gender equality in a feminist perspective. What does 'feminidation of politics' mean? Is it enough to advance to the real democracy or is it a trap to do as everything changes while remaining the same? What about the de-patriarchalisation of politics? Is there any experience to learn how improve the political organising by feminist mode? We'll explore those concepts aims at the symbolic and cultural transformation included in the Spanish social movements debates on municipalism role.
We will exchange experiences on the limits of those concepts and we will share strategies, methods and tools. Changing times, changing perspectives, changing politics, changing real life … Just by feminist way!
Objectives:
Analyse the symbolic value, limits and transformative potential around the idea of feminisation versus de-patriarchalisation of politics
Identify learning and iniciatives from municipalism and activism that bring us closer to conditions of gender equality and sustainability of life
Sharing strategies and tools from the activism to develop processes of change from the feminist perspective
Carmen Castro has been a feminist activist for over 30 years. Ph.D. in Economics, specialized on european gender policies and parental leave systems, issue tackled in her last book "Políticas de igualdad". She investigates on public policies contribution in the advancement of gender equality. She created SinGENEROdeDUDAS.com, 15 years ago, her web that actively follows questions of gender, democracy and feminist economics.