EXHIBITIONS & BOOK FAIR
EDUCATION THROUGH STONE | 21 – 25 April | Botanical Garden / Hall of Biodiversity
Education through stone (Educação pela Pedra) is a work by the Pernambucan poet João Cabral de Melo Neto (1920-1999) and an unfinished and collaborative installation of newspaper news, photographs, and a poem created by Danilo Cardoso that questions the structural racism in Portugal.

---
SEEING THE CITY THROUGH THEIR VOICES | 21 – 25 April | Botanical Garden / Hall of Biodiversity
The audio exhibition by Grupo EducAR, Ver-A-Cidade Pelas Vozes is an encounter with true stories about racism and anti-racism, on citizenship laws, academia, the job market, and many other spaces. It is an exercise in raising awareness through the voice of the Other to understand the complexity of everyday life in our reality.

---
PEARS, HAZELNUTS AND FIGS. THE UTOPIAN VEGETARIANS OF 100 YEARS AGO | 21 – 25 April | Botanical Garden / Hall of Biodiversity
The exhibition "Pêros, Avelâs e Figos. Os vegetarianos utópicos de há 100 anos" was the result of the investigation of the research project ALIMENTOPIA and offers a multidisciplinary approach to the discussion about future conditions of food production and consumption through holistic and utopian thinking. 

---
HAIR | DJAIMILIA PEREIRA DE ALMEIDA X NABIL IQBAL X UMA |  21 – 25 April | Cooperativa Árvore
One of the most complex fibers in the natural realm, hair has been a crucial token of personal identity and social status for centuries. It has also been a symbol of colonial objectification, exoticization, and desire, especially in relation to colonized women.

---
HENRY AND HIS HAT | ISABEL BRISON | 21 – 25 April  | Cooperativa Árvore
Brison's exhibition presented at the festival is a montage of drawings and texts revolving around the figure of Henry the Navigator and reflects upon Portugal's role as coloniser of several parts of the world. The work came about as a follow-up to the extensive research the artist did around the public sculptures of Lisbon, the latest materialisation of which is the online series The Adventurous Lives of Lisbon Statues.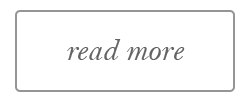 ---
VOICES | MUHAMMED MUHEISEN | 20 – 25 April | Esmerinde Cultural Forum 
VOICES, by Muhammed Muheisen, is a selection of images, captured over more than a decade, that documents the daily lives and challenges faced by refugees and internally displaced people in different parts of the world. The images on display reveal the journeys in search of a new safe home and the establishment in new environments.
---
ROOM TO BLOOM EXHIBITION |  NATALIA LUDMILA & MASHA WYSOCKA |  21 – 25 April  | Cooperativa Árvore
The Room to Bloom exhibition aims to showcase artists' perspectives to convey the need to shift the rules of power to favor commoning within the art world institutions and to co-create new practices that subvert patriarchalism and racism by offering challenging visions for multiplicity and coexistence.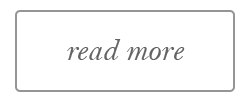 ---
PLATAFORMA UMA & ROOM TO BLOOM VERNISSAGE | 21 April | Cooperativa Árvore | 18h
In the opening of Plataforma UMA and Room to Bloom curated exhibitions, the public will have the opportunity to meet, in a cultural institution that is a landmark in the city of Porto, some of the artists and hear from them how their works on postcolonialism came to be. The Vernissage will be followed by a musical moment.
---
WHAT IS LEFT | MARIAN LENS X SERENA VITTORINI | 22 – 25 April | Livraria Aberta 
The visual exhibition What is left questions the importance of archiving for the memory of underrepresented communities.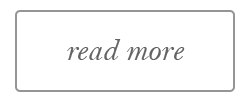 ---
BOOK FAIR – ARTS IN FREEDOM | 22-23/25 April | Ermesinde Cultural Forum / University of Porto
Forum Demos will hold a Book Fair "Letras em Liberdade", at the Fórum Cultural de Ermesinde, on April 22nd and 23rd, and at the University of Porto, on April 25th. This Book Fair, with thematic works about democracy, racism, colonialism and Lusophone voices, will be curated by UNICEPE – Cooperativa Livreira De Estudantes Do Porto Crl.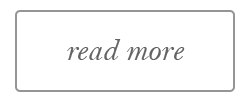 ---
PERFORMANCES
WE CALL THE WOMBS OF THE PORTUGUESE WOMEN – HOMAGE TO MARIA TERESA HORTA | 25 April | University of Porto / Grand Hall | 15:30h
On April 25th, there will be a tribute to Maria Teresa Horta and the Three Marias' poetic work. Through recitation and staging, the regime's persecutions of which they were victims, after publishing the work Novas Cartas Portuguesas (New Portuguese Letters), will be judged. 

---
"SHEVEK IYAPO" – MUSICAL LECTURE PERFORMANCE BY FELLOWS OF THE ACADEMY OF MIGRANT ORGANIZING | 23 April | Valongo / Ermesinde Cultural Forum | 14.30h
Two of the  fellows of the Academy of Migrant Organizing, Berena Yogarajah and Vincent Bababoutilabo, together with Vanessa A. Opoku will present a musical lecture performance reflecting on two different perspectives on life in Almanya (Turkish word for Germany).

---
TALKS AND ASSEMBLIES
OPENING TRANSEUROPA FESTIVAL "DECOLONIZE! DECARBONIZE! DEMOCRATIZE!" | 21 April | University of Porto / Casa Comum | 15h
Ecology, anti-racism, post-colonialism, transfeminism, and radical democracy. The opening of the TransEuropa Festival aims to build a utopian transdisciplinary talk, introducing the overarching themes of the Festival from different perspectives.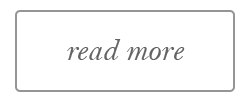 ---
WEBINAR – WAR IN EUROPE – IS THE EU FIT FOR PEACE? | April 21 – 5:30pm CET | online
The terrible war against Ukraine has changed Europe. Never before has the European Union acted as united and resolute in foreign policy and defence – even if many argue it still needs to do more. Across the continent, there is a growing willingness to accept a joint responsibility to act together against authoritarian regimes.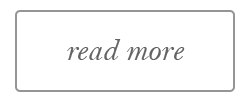 ---
STUDENTS TRANSNATIONAL ASSEMBLY – BEYOND BORDERS: INTERNATIONAL STUDENTS IN THE EU | 22 April | Lusófona University of Porto / Grand Hall | 10h
The Universidade Lusófona of Porto joins Transeuropa for a get-together about the status, reality, and integration of international students in Higher Education in the European Union. National and international university students will come together to discuss, through their experience.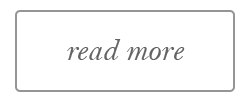 ---
CITIZENS' ASSEMBLY – HOW TO ENSURE THE IMPERATIVE OF UNIVERSAL HOSPITALITY | Ermesinde Cultural Forum | April 22 & 23 
The Portuguese Citizens' Assembly, integrated into the project Assemblies of Solidarity, is organized in cooperation with Forum Demos and Portuguese non-governmental associations and activists.

---
TRANSNATIONAL ASSEMBLY ON ECO SOCIAL JUSTICE | University of Porto | April 23 & 24 
The Assemblies of Solidarity is a citizen-led project aiming at connecting people disproportionately affected by the Covid-19 consequences. This project stems from the belief that European democracy should be based on innovative engagement formats, promoting dialogue between European citizens and residents, through their ability to provide input helping European decision-makers develop more informed policies. 

---
MEET & GREET WITH MARIAN LENS – QUEER CULTURE AND ACTIVISM FROM BELGIUM TO PORTO | 22 April | Livraria Aberta | 19h
On April 22 Marian Lens, Belgian sociologist and lesbian activist will be at Livraria Aberta for a Meet&Greet presenting the exhibition What is left. Joined by the curator of the exhibition, photographer and visual artist Serena Vittorini, they will talk about their collaboration evolving around themes such as the relation between individual and collective memory, and the importance of keeping archives. Limited places – Please register here!
---
UTOPIAN GREEN CITY –  LOCAL GARDENS, GLOBAL CHANGE | 22 April | University of Porto / Casa Comum | 21.30h
Urban gardens have been sprouting everywhere. The need has become increasingly felt, in a world whose options have run shorter than before, to return to the community and to nature. The pandemic, as an ecological crisis in itself, exposed the fragility of global solutions and generated an important conversation around access to health by the most vulnerable parts of society as well as to developing countries.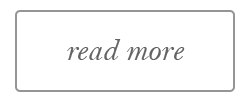 ---
DEBATE – DECOLONIZING BORDERS | 22 April | Ermesinde Cultural Forum | 21.30h
This debate proposes to underline the humanist, artistic and cultural tradition, both Russian and Eastern European, and to place it in the context of the debate on the imperative of universal hospitality.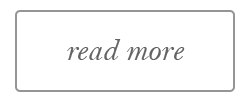 ---
PORTO DECLARATION FOR TRANSNATIONAL PEACE | 23 April | University of Porto / Grand Hall| 18.30h
Two months after the invasion of Ukraine, a group of citizens from various geographies, call for peace and collective security, drafting a manifesto for transnational peace. With Mary Kaldor, Alvaro Vasconcelos, Renato Janine Ribeiro and others.
---
WORKSHOPS
TRANSNATIONAL TILE-MAKING WORKSHOP | 21 & 22 April | Cooperativa Árvore 
With the aim of making one of the most popular arts in Portugal known, these workshops are intended to give participants a practical experience of tile painting while contextualizing them on the origins and history of the tile in Portugal.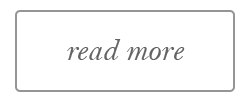 ---
AN ARTS & CRAFTS ECOTOPIA – LOCAL COMMUNITIES AND GREEN CONSUMPTION | 24 April | Botanical Garden / Hall of Biodiversity | 14h
The Festival will hold an arts and crafts workshop market, encompassing both "arts" and "crafts," which celebrates slow and manual production, the dialogue between people and things, and sustainability as the engine of manual creation.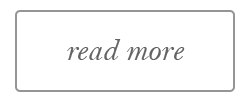 ---
SEEING THE CITY THROUGH THEIR VOICES – REFLECTIONS ON EVERY-DAY RACISM | 24 April | Botanical Garden / Hall of Biodiversity | 13.30 h and 17h00
Grupo EducAr invites participants for a moment of collective reflection and sharing of feelings and experiences related to the stories about every-day racism thematized in the exhibition.
Limited places – please register here!
---
WALKS AND VISITS
NOWHERES – A UTOPIA GARDEN WALK | 25 April | Fontainhas Community Garden | 18h
The "Hortas da Bananeira" are a space, which remained vacant and abandoned by institutions and inhabitants, for growing vegetables, plants and herbs. It is a space that enables learning together, socialising, and solidarity. It is a community project, self-managed and self-organized in a completely horizontal way, without legal entity or lucrative ends.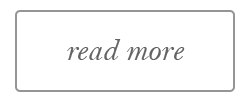 ---
RUPTURES IN CEMENT – DECOLONIAL TOUR FROM PALÁCIO DE CRISTAL TO CORDOARIA | 23 April | Gardens of Palácio de Cristal | 11h
This tour will reflect on the invisible weight of Porto's colonial past and elaborate on what it brings to contemporaneity, confronting structural problems within Portuguese society: racism, eurocentrism, and social exclusion.